Check Point
researchers revealed a new attack vector which threatens millions of users worldwide –
attack by subtitles.
By crafting malicious subtitle files, which are then downloaded by a victim's media player, attackers can take complete control over any type of device via vulnerabilities found in many popular streaming platforms, including
VLC
,
Kodi (XBMC)
, Popcorn-Time and strem.io. This includes Macs, Linux, Windows and Android set-top TV boxes.
Check Points estimates there are approximately
200 million video players
and streamers that currently run the vulnerable software, making this one of the most widespread, easily accessed and zero-resistance vulnerability reported in recent years.
VLC has
over
186 million downloads
of its version
2.2.4
alone, which was released June 5, 2016. Kodi (XBMC)
has reached
over 10 million unique users per day, and nearly 40 million unique users each month.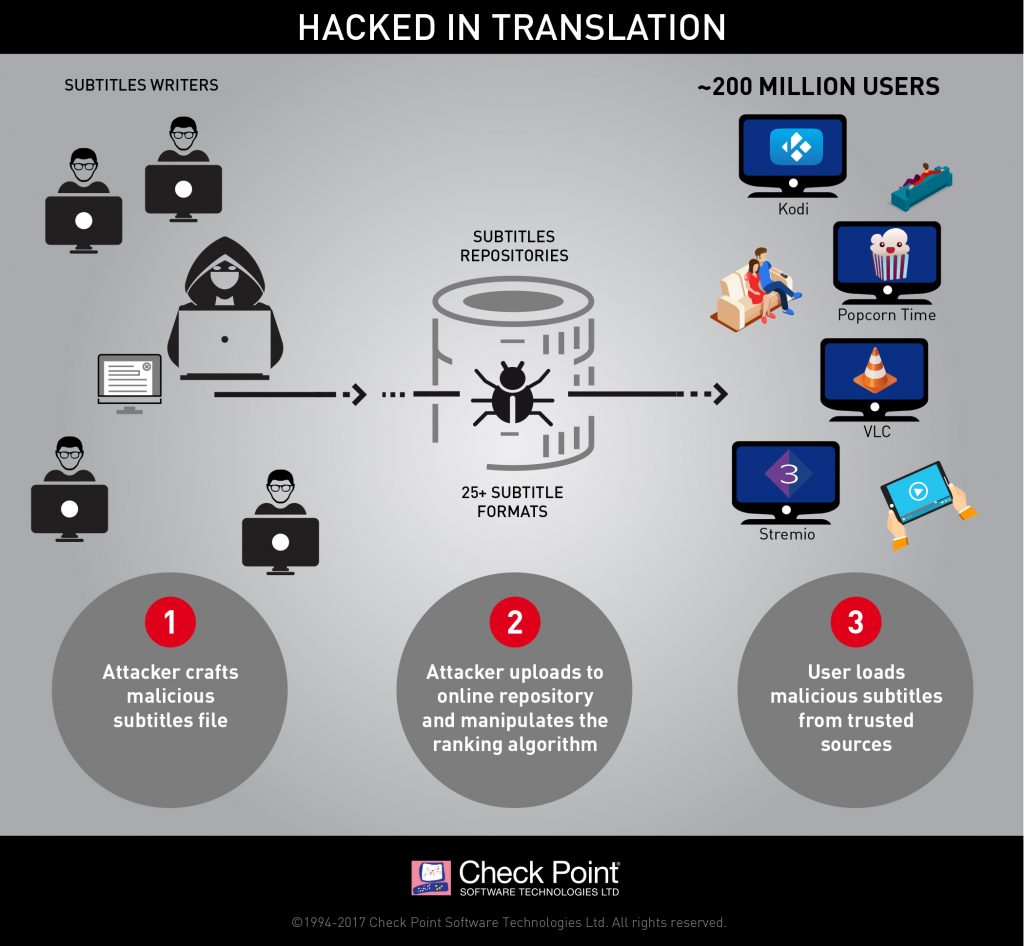 For VLC players, it uses a ParseJSS Null Skip Subtitle Remote Code Execution hijack.
A remote code execution vulnerability exists in VLC Subtitles mechanism. The vulnerability is due to the way VLC parses subtitle files. Successful exploitation could result in arbitrary code execution on the client machine. In the demo video below we see the subtitles essentially activating a TinyVNC connection with the attackers machine, allowing full access for the desktop.

Update VLC media player to latest version Version 2.2.6+

immediately

Download now.
Platforms affected
Check all platforms affected at and update
http://blog.checkpoint.com/2017/05/23/hacked-in-translation/
Proof-of-Concept video of a remote hacker taking over your desktop